Stronger together
The Orthodontic Therapists Society inspire and engage Orthodontic Therapists at each and every stage of their career.

Our vision
The Orthodontic Therapists Society's vision is to provide a platform for Orthodontic Therapists to influence change, and offer support at each and every stage of their career. Our guiding philosophy is that we will support the development of a sustainable and effective workforce, which will advance our profession through education and professional activity.
The notion of the use of ancillary workers in orthodontics can be traced back to 1967 and over the years numerous working groups were formed to look at the extended role. It is clear that the use of ancillary workers in orthodontics was a prominent feature of the Nuffield Report of 1993, but in general terms this referred to the Orthodontic Dental Nurse.
In 1999 however, the concept of the Orthodontic Therapist was introduced and in 2000 the first curriculum for Orthodontic Therapists evolved, in 2007 the first formal course was launched in Leeds and in 2008 the first group of Orthodontic Therapists were awarded the Diploma in Orthodontic Therapy.
Today there are approximately 593 Orthodontic Therapists on the General Dental Council register, notably 576 are female, with 16 identified as male and 1 who has not identified and there are 6 centres offering the qualification.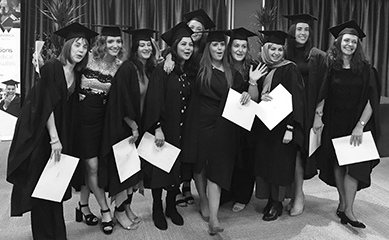 Benefits of becoming a member





Become a member
Full membership for just £40 per year
OTS study day free to members and students! Student membership only £20 per annum, full membership only £40 per annum.